Meow again!😸
Today I am doing my very first 5OnMyTBR meme! 
If you didn't know about this meme is about – #5OnMyTBR is a bookish meme hosted by E. @ Local Bee Hunter's Nook and you can learn more about it here or in the post announcing it. It occurs every Monday when we post about 5 books on our TBR.
This week's topic is Graphic Novels! I have been trying to start reading graphic novels and not just add them to my ever-growing Goodreads TBR. I am a big fan of Instagram comic strips, and so I believe I'll love graphic novels too!  This year I plan to read a few graphic novels, and these are some that have been to my TBR for some time now. Hopefully, I'll read some of these this year! 
 So, without further ado let's get started!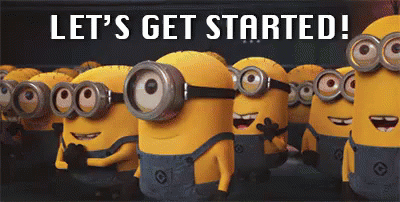 1. Through the Woods by Emily Carroll
This cover looks utterly creepy! Just look at the cover, you'll💀 Even though the blurb is a bit vague, I know I'll enjoy a good creepy scary graphic novel! This is an anthology horror graphic novel that I cannot wait to read!
---
Synopsis
---
'It came from the woods. Most strange things do.'
Five mysterious, spine-tingling stories follow journeys into (and out of?) the eerie abyss.
These chilling tales spring from the macabre imagination of acclaimed and award-winning comic creator Emily Carroll.
Come take a walk in the woods and see what awaits you there…
2. How to Be Ace: A Memoir of Growing Up Asexual by Rebecca Burgess 
This graphic novel is such an important one! This is a memoir graphics that follow Rebecca as she navigates her sexual identity.
---
Synopsis
---
Brave, witty and empowering, this graphic memoir follows Rebecca as she navigates her asexual identity and mental health in a world obsessed with sex. From school to work to relationships, this book offers an unparalleled insight into asexuality.
3. Fangs by Sarah Andersen | Goodreads
Fang seems like the perfect cute little graphic novel to curl up and read in bed. It is a romance between a vampire and a werewolf. I've always wanted to read such a book, and here it is but better, in the form of a graphic novel. I cannot wait to pick this one up!
---
Synopsis
---
A love story between a vampire and a werewolf by the creator of the enormously popular Sarah's Scribbles comics.
Elsie the vampire is three hundred years old, but in all that time, she has never met her match. This all changes one night in a bar when she meets Jimmy, a charming werewolf with a wry sense of humor and a fondness for running wild during the full moon. Together they enjoy horror films and scary novels, shady strolls, fine dining (though never with garlic), and a genuine fondness for each other's unusual habits, macabre lifestyles, and monstrous appetites.
First featured as a webcomic series on Tapas, Fangs chronicles the humor, sweetness, and awkwardness of meeting someone perfectly suited to you but also vastly different. Filled with Sarah Andersen's beautiful gothic illustrations and relatable relationship humor, Fangs has all the makings of a cult classic.
4. Anya's Ghost by Vera Brosgol
This is another spooky book that I want to read! This sounds like part fun spooky book and part serious book at the same time. Only reading will make it clear though so I can't wait to pick this one!
---
Synopsis
---
Anya could really use a friend. But her new BFF isn't kidding about the "Forever" part.
Of all the things Anya expected to find at the bottom of an old well, a new friend was not one of them. Especially not a new friend who's been dead for a century.
Falling down a well is bad enough, but Anya's normal life might actually be worse. She's embarrassed by her family, self-conscious about her body, and she's pretty much given up on fitting in at school. A new friend—even a ghost—is just what she needs.
Or so she thinks. Spooky, sardonic, and secretly sincere, Anya's Ghost is a wonderfully entertaining debut from author/artist Vera Brosgol.
5. The Stonekeeper (Amulet, #1) by Kazu Kibuishi
I added this as soon as I saw the words mechanical rabbit, robot, and demon in the blurb. Plus it is set in a weird house with an underground world? Yes, please!
---
Synopsis
---
Graphic novel star Kazu Kibuishi creates a world of terrible, man-eating demons, a mechanical rabbit, a giant robot—and two ordinary children on a life-or-death mission.
After the tragic death of their father, Emily and Navin move with their mother to the home of her deceased great-grandfather, but the strange house proves to be dangerous. Before long, a sinister creature lures the kids' mom through a door in the basement. Em and Navin, desperate not to lose her, follow her into an underground world inhabited by demons, robots, and talking animals.
Eventually, they enlist the help of a small mechanical rabbit named Miskit. Together with Miskit, they face the most terrifying monster of all, and Em finally has the chance to save someone she loves
Bonus books: (because why not?)
6. Ritu Weds Chandni by Ameya Narvankar
The premise of this book sounds really good. Plus the cover is fabulous!😍
---
Synopsis
---
Little Ayesha is all excited for her favorite cousin Ritu's wedding. She can't wait to dance in the baraat ceremony! But not everyone is happy that Ritu is marrying her girlfriend Chandni. Some have even vowed to stop the celebrations. Will Ayesha be able to save her cousin's big day?
This vibrant book sets the story of a same-sex couple struggling to gain acceptance against the colorful backdrop of an Indian wedding.
7. Little Moments of Love by Catana Chetwynd
Catana's comics on her Instagram are utterly adorable, and she's one of my favorites. So there's no surprise that this is in this list. I am hoping to get to it as soon as possible!
---
Synopsis
---
Soppy meets Sarah's Scribbles in this sweet collection of comics about the simple, precious, silly, everyday moments that make up a relationship.
What began as stray doodles on scraps of paper became an internet sensation when Catana Chetwynd's boyfriend shared her drawings online. Now, Catana Comics touches millions of readers with its sweet, relatable humor. Little Moments of Love collects just that – the little moments that are the best parts of being with the person you love.
That's all from me! These are some of the 5 (*ahem* 7) graphic novels that are sitting on my TBR waiting to be read! I hope you all enjoyed this post. Until my next post, take care!💖
---
What Are Your Favorite Graphic Novels?
Have You Read Any Of These?
---