Meow everyone! 😸
It's Tuesday, and it's time for another Top 10 Tuesday meme post. If you don't know about Top 10 Tuesday, Top Ten Tuesday is a weekly meme that was created by The Broke and the Bookish in June of 2010 and was moved to That Artsy Reader Girl over at That Artsy Reader Girl – A Book Blog in January of 2018. It was born out of a love of lists, a love of books, and a desire to bring bookish friends together. You can find the list of topics for this month and past months Here
The topic for this week is – Books I Meant to Read In 2020 but Didn't Get To. There are a lot of books that I was anticipating in 2020, and desperately wanted to read them, but when they did come out, I completely ignored them.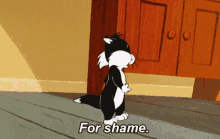 There are more than these ten (12) books that I wanted to read last year but didn't. I just… procrastinated? Listen It's just that every time I know I will love a book, I procrastinate reading it 😭 Part of the reason is also that I got into a reading slump for the first few months until the mid-year. This year though, hopefully, I'll read all of the mentioned books.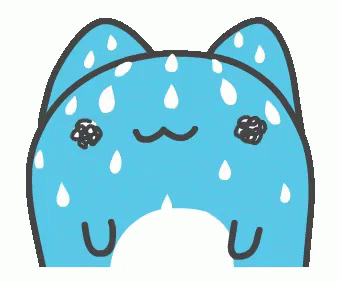 All of these books were released in 2020 because if I get started with more backlist books I've wanted to read, this list will be endless. 🥺
These books are in no particular order. So here are my top ten books I Meant to Read In 2020 but Didn't Get To – 
Let's start with a book that had been one of my most anticipated books of last year. As soon as I saw the synopsis, I knew I had to read it, but then I procrastinated 🥺
About The Book
---
Synopsis
---
A romance writer who no longer believes in love and a literary writer stuck in a rut engage in a summer-long challenge that may just upend everything they believe about happily ever afters.
Augustus Everett is an acclaimed author of literary fiction. January Andrews writes bestselling romance. When she pens a happily ever after, he kills off his entire cast.
They're polar opposites.
In fact, the only thing they have in common is that for the next three months, they're living in neighboring beach houses, broke, and bogged down with writer's block.
Until, one hazy evening, one thing leads to another and they strike a deal designed to force them out of their creative ruts: Augustus will spend the summer writing something happy, and January will pen the next Great American Novel. She'll take him on field trips worthy of any rom-com montage, and he'll take her to interview surviving members of a backwoods death cult (obviously). Everyone will finish a book and no one will fall in love. Really.
I had been anticipating tweet cute since 2019! 😭 So, don't ask me why I haven't read it because I don't know either 🥺
About The Book
---
Synopsis
---
A fresh, irresistible rom-com from debut author Emma Lord about the chances we take, the paths life can lead us on, and how love can be found in the opposite place you expected.
Meet Pepper, swim team captain, chronic overachiever, and all-around perfectionist. Her family may be falling apart, but their massive fast-food chain is booming ― mainly thanks to Pepper, who is barely managing to juggle real life while secretly running Big League Burger's massive Twitter account.
Enter Jack, class clown and constant thorn in Pepper's side. When he isn't trying to duck out of his obscenely popular twin's shadow, he's busy working in his family's deli. His relationship with the business that holds his future might be love/hate, but when Big League Burger steals his grandma's iconic grilled cheese recipe, he'll do whatever it takes to take them down, one tweet at a time.
All's fair in love and cheese ― that is, until Pepper and Jack's spat turns into a viral Twitter war. Little do they know, while they're publicly duking it out with snarky memes and retweet battles, they're also falling for each other in real life ― on an anonymous chat app Jack built.
As their relationship deepens and their online shenanigans escalate ― people on the internet are shipping them?? ― their battle gets more and more personal, until even these two rivals can't ignore they were destined for the most unexpected, awkward, all-the-feels romance that neither of them expected.
3. Malorie (Bird Box, #2) by Josh Malerman
This book was probably one of my most anticipated thrillers last year and the only sequel I was looking forward to. After reading Bird Box, I was hyped and excited about this book, but then I never got to it 🙈 But, I definitely plan to read it this year!
About The Book
---
Synopsis
---
Now from the mind of a true master of suspense comes the next chapter in Bird Box. This time, Malorie is front and center, and she will confront the dangers of her world head-on.
Twelve years after Malorie and her children rowed up the river to safety, a blindfold is still the only thing that stands between sanity and madness. One glimpse of the creatures that stalk the world will drive a person to unspeakable violence. There remains no explanation. No solution.
All Malorie can do is survive. But then comes what feels like impossible news. And with it, the first time Malorie has allowed herself to hope. Someone very dear to her, someone she believed dead, may be alive.
Malorie has a harrowing choice to make: to live by the rules of survival that have served her so well, or to venture into the darkness and reach for hope once more.
4. The Guest List by Lucy Foley
A murder mystery set on an aloof island? Yup! I added this last year as soon as I read the description. But didn't get around to read it.
About The Book
---
Synopsis
---
The bride ‧ The plus one ‧ The best man ‧ The wedding planner ‧ The bridesmaid ‧ The body
On an island off the coast of Ireland, guests gather to celebrate two people joining their lives together as one. The groom: handsome and charming, a rising television star. The bride: smart and ambitious, a magazine publisher. It's a wedding for a magazine, or for a celebrity: the designer dress, the remote location, the luxe party favors, the boutique whiskey. The cell phone service may be spotty and the waves may be rough, but every detail has been expertly planned and will be expertly executed.
But perfection is for plans, and people are all too human. As the champagne is popped and the festivities begin, resentments and petty jealousies begin to mingle with the reminiscences and well wishes. The groomsmen begin the drinking game from their school days. The bridesmaid not-so-accidentally ruins her dress. The bride's oldest (male) friend gives an uncomfortably caring toast.
And then someone turns up dead. Who didn't wish the happy couple well? And perhaps more important, why?
5. Credence by Penelope Douglas
Ever since I read birthday girl by Penelope Douglas, I wanted to devour every single book she's ever published and will be publishing, in the future 😍. So, credence was one of them.
About The Book
---
Synopsis
---
Tiernan de Haas doesn't care about anything anymore. The only child of a film producer and his starlet wife, she's grown up with wealth and privilege but not love or guidance. Shipped off to boarding schools from an early age, it was still impossible to escape the loneliness and carve out a life of her own. The shadow of her parents' fame followed her everywhere.
And when they suddenly pass away, she knows she should be devastated. But has anything really changed? She's always been alone, hasn't she?
Jake Van der Berg, her father's stepbrother and her only living relative, assumes guardianship of Tiernan who is still two months shy of eighteen. Sent to live with him and his two sons, Noah and Kaleb, in the mountains of Colorado, Tiernan soon learns that these men now have a say in what she chooses to care and not care about anymore. As the three of them take her under their wing, teach her to work and survive in the remote woods far away from the rest of the world, she slowly finds her place among them.
And as a part of them.
She also realizes that lines blur and rules become easy to break when no one else is watching.
One of them has her.
The other one wants her.
But he…
He's going to keep her.
6. Dear Ava by Ilsa Madden-Mills
I first saw Jess from PeaceLoveBooksxo talking about this book in one of her reading vlog. The premise of this one intrigued me with the enemies-to-lover part and the secret admirer part. But it just ended up in this list now 😅
About The Book
---
Synopsis
---
WSJ bestselling author Ilsa Madden-Mills delivers a gripping enemies-to-lovers, secret admirer, high school romance.
The rich and popular Sharks rule at prestigious, ivy-covered Camden Prep. Once upon a time, I wanted to be part of their world–until they destroyed me.
The last thing I expected was an anonymous love letter from one of them.
Please. I hate every one of those rich jerks for what they did to me. The question is, which Shark is my secret admirer?
Knox, the scarred quarterback.
Dane, his twin brother.
Or Chance, the ex who dumped me. . .
Dear Ava,
Your eyes are the color of the Caribbean Sea.
Wait. That's stupid.
What I really mean is, you look at me and I feel something REAL.
It's been ten months since you were here, but I can't forget you.
I've missed seeing you walk down the hall.
I've missed you cheering at my football games.
I've missed the smell of your hair.

And then everything fell apart the night of the kegger.
Don't hate me because I'm a Shark.
I just want to make you mine.
Still.
7. The Only Good Indians by Stephen Graham Jones
I've been wanting to read Stephan Graham Jones for quite some time now. So, when I saw their new release, I knew it was the perfect opportunity🥺😅 I really, really wanted to read this in October, but instead, I started reading Spirit Hunters and forgot about this one.
About The Book
---
Synopsis
---
A tale of revenge, cultural identity, and the cost of breaking from tradition in this latest novel from the Jordan Peele of horror literature, Stephen Graham Jones.
Seamlessly blending classic horror and a dramatic narrative with sharp social commentary, The Only Good Indians follows four American Indian men after a disturbing event from their youth puts them in a desperate struggle for their lives. Tracked by an entity bent on revenge, these childhood friends are helpless as the culture and traditions they left behind catch up to them in a violent, vengeful way.
8. These Violent Delights by Chloe Gong
Even though I am not a fan of Shakespeare's Romeo and Juliet, I still love the trope where the leads belong to rival families, so I had wanted to read this one. Plus I've read a lot of rave reviews for it.
About The Book
---
Synopsis
---
The year is 1926, and Shanghai hums to the tune of debauchery.
A blood feud between two gangs runs the streets red, leaving the city helpless in the grip of chaos. At the heart of it all is eighteen-year-old Juliette Cai, a former flapper who has returned to assume her role as the proud heir of the Scarlet Gang—a network of criminals far above the law. Their only rivals in power are the White Flowers, who have fought the Scarlets for generations. And behind every move is their heir, Roma Montagov, Juliette's first love…and first betrayal.
But when gangsters on both sides show signs of instability culminating in clawing their own throats out, the people start to whisper. Of a contagion, a madness. Of a monster in the shadows. As the deaths stack up, Juliette and Roma must set their guns—and grudges—aside and work together, for if they can't stop this mayhem, then there will be no city left for either to rule.
Perfect for fans of The Last Magician and Descendant of the Crane, this heart-stopping debut is an imaginative Romeo and Juliet retelling set in 1920s Shanghai, with rival gangs and a monster in the depths of the Huangpu River.
9. Of Curses and Kisses by Sandhya Menon
A Beauty and Beast retelling! I was so excited about this one since it looked like it was a hate to love romance.
About The Book
---
Synopsis
---
The first novel in a series set at an elite international boarding school, that's a contemporary spin on Beauty and the Beast.
Will the princess save the beast?
For Princess Jaya Rao, nothing is more important than family. When the loathsome Emerson clan steps up their centuries-old feud to target Jaya's little sister, nothing will keep Jaya from exacting her revenge. Then Jaya finds out she'll be attending the same elite boarding school as Grey Emerson, and it feels like the opportunity of a lifetime. She knows what she must do: Make Grey fall in love with her and break his heart. But much to Jaya's annoyance, Grey's brooding demeanor and lupine blue eyes have drawn her in. There's simply no way she and her sworn enemy could find their fairy-tale ending…right?
His Lordship Grey Emerson is a misanthrope. Thanks to an ancient curse by a Rao matriarch, Grey knows he's doomed once he turns eighteen. Sequestered away in the mountains at St. Rosetta's International Academy, he's lived an isolated existence—until Jaya Rao bursts into his life, but he can't shake the feeling that she's hiding something. Something that might just have to do with the rose-shaped ruby pendant around her neck…
As the stars conspire to keep them apart, Jaya and Grey grapple with questions of love, loyalty, and whether it's possible to write your own happy ending.
10.The Boyfriend Project by Farrah Rochon
If you have read my 2021 anticipated book releases here you'll know that I am a sucker for books featuring computer nerd leads! And this was no exception.
About The Book
---
Synopsis
---
Samiah Brooks never thought she would be "that" girl. But a live tweet of a horrific date just revealed the painful truth: she's been catfished by a three-timing jerk of a boyfriend. Suddenly Samiah-along with his two other "girlfriends," London and Taylor-have gone viral online. Now the three new besties are making a pact to spend the next six months investing in themselves. No men, no dating, and no worrying about their relationship status . . .
For once Samiah is putting herself first, and that includes finally developing the app she's always dreamed of creating. Which is the exact moment she meets the deliciously sexy, honey-eyed Daniel Collins at work. What are the chances? When it comes to love, there's no such thing as a coincidence. But is Daniel really boyfriend material or is he maybe just a little too good to be true?
Additional two Books:
11. The House in the Cerulean Sea by T.J. Klune
I've seen this book everywhere in my feeds! And although I don't usually pick up fantasy books easily, this is said to be super cute. So, I've been wanting to read this one!
About The Book
---
Synopsis
---
A magical island. A dangerous task. A burning secret.
Linus Baker leads a quiet, solitary life. At forty, he lives in a tiny house with a devious cat and his old records. As a Case Worker at the Department in Charge Of Magical Youth, he spends his days overseeing the well-being of children in government-sanctioned orphanages.
When Linus is unexpectedly summoned by Extremely Upper Management he's given a curious and highly classified assignment: travel to Marsyas Island Orphanage, where six dangerous children reside: a gnome, a sprite, a wyvern, an unidentifiable green blob, a were-Pomeranian, and the Antichrist. Linus must set aside his fears and determine whether or not they're likely to bring about the end of days.
But the children aren't the only secret the island keeps. Their caretaker is the charming and enigmatic Arthur Parnassus, who will do anything to keep his wards safe. As Arthur and Linus grow closer, long-held secrets are exposed, and Linus must make a choice: destroy a home or watch the world burn.
An enchanting story, masterfully told, The House in the Cerulean Sea is about the profound experience of discovering an unlikely family in an unexpected place—and realizing that family is yours
12. More Than Maybe by Erin Hahn
All I can say why I had wanted to read this one is – Music! I love a book with the theme being music so yeah, I had plans to read this book.
About The Book
---
Synopsis
---
Growing up under his punk rocker dad's spotlight, eighteen-year-old Luke Greenly knows fame and wants nothing to do with it. His real love isn't in front of a crowd, it's on the page. Hiding his gift and secretly hoarding songs in his bedroom at night, he prefers the anonymous comfort of the locally popular podcast he co-hosts with his outgoing and meddling, far-too-jealousy-inspiringly-happy-with-his-long-term-boyfriend twin brother, Cullen. But that's not Luke's only secret. He also has a major un-requited crush on music blogger, Vada Carsewell.
Vada's got a five year plan: secure a job at the Loud Lizard to learn from local legend (and her mom's boyfriend) Phil Josephs (check), take over Phil's music blog (double check), get accepted into Berkeley's prestigious music journalism program (check, check, check), manage Ann Arbor's summer concert series and secure a Rolling Stone internship. Luke Greenly is most definitely NOT on the list. So what if his self-deprecating charm and out-of-this-world music knowledge makes her dizzy? Or his brother just released a bootleg recording of Luke singing about some mystery girl on their podcast and she really, really wishes it was her?
All in all, I was not the best at reading new releases last year but hopefully, I will catch up on these books (as well as other 2020 releases that weren't mentioned here) this year and be better at reading 2021 releases, as well. 🤞🏽
And that's all for today! Thank you for reading! Until my next post, Take Care! 💖
---
What Are Some Books That You Have Being Wanting to Read?
Have You Read Any of the Books in This List?
---