Meow everyone! 😸
I am back with another Top 10 Tuesday meme post. If you don't know about Top 10 Tuesday, Top Ten Tuesday is a weekly meme that was created by The Broke and the Bookish in June of 2010 and was moved to That Artsy Reader Girl over at That Artsy Reader Girl – A Book Blog in January of 2018. It was born out of a love of lists, a love of books, and a desire to bring bookish friends together. You can find the list of topics for this month and past months Here
The topic for this week is – New-to-Me Authors I Read in 2020.
Despite my best efforts, I was not able to read as many new-to-me authors as I wanted. The books I read were ones that were highly recommended or by the authors I've heard of before. That been said, I've still managed to read ten new-to-me authors last year. Hopefully, this year I'll be reading more hidden gem books by authors I have never heard of.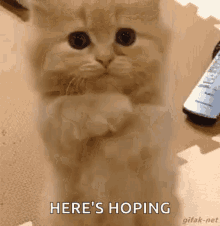 Below here are authors I have never heard about before, nor had I read any books from them. And though I haven't necessarily enjoyed every book I've read written by these authors, I still plan to check more of their books! If any of you have read any other books by these authors and enjoyed them, let me know! 🥺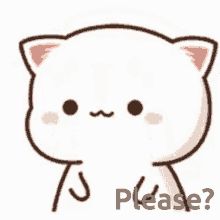 Now, without any further ado, here are some new-to-me authors I've read in 2020!
1. Helena Hunting – The Good Luck Charm by Helena Hunting
I read The Good Luck Charm by this author last year. And even though it wasn't a book I really enjoyed, I still found the writing style to be good. I just don't enjoy second chance romance a whole lot, but I'll be checking out other books by her.
2. Staci Hart – Coming Up Roses (Bennet Brothers, #1) by Staci Hart
I loved and enjoyed Coming Up Roses by this author! The writing style was very easy to read. And I practically read that book in two sittings. I am hoping that someday Staci brings out a book for one of the other Bennet brothers, Julius', story (please! 😭🥺 I love him). I've yet to read the other books in the series, but I am pretty hyped to read them!
3. Sariah Wilson – Roommaid by Sariah Wilson
Roommaid was a well-done rom-com romance novel. Though it had its flaws, I still enjoy the book and want to read more of Sariah Wilson's books!
4. Ellen Oh – Spirit Hunters by Ellen Oh
 Oh my God! I loved, loved, and adored Ellen's Spirit Hunters! I adored this book and the writing style until the very last page. Spirit Hunters made me fall in love with middle grades all over again so, expect me to stalk her other books 🥺😍
5. Huntley Fitzpatrick – My Life Next Door by Huntley Fitzpatrick
Huntley's My Life Next Door was an average read for me. I loved the first few parts of the book, but then I felt like it dragged a little. Nonetheless, I enjoyed her writing style enough to read more of her books.
6. Laurelin Paige – Dirty Filthy Rich Men (Dirty Duet, #1) by Laurelin Paige
 I picked up Dirty Filthy Rich Men expecting to love it, but I didn't. The constant push and pull between the leads did not sit well with me. Despite that, I think I'll give this author another try with one of her other book series and hopefully love it 🥺
7. Thea Harrison – Dragon Bound (Elder Races, #1) by Thea Harrison
Dragon Bound surprisingly turned out to be a wonderful read! This book also happened to be my first dip in the urban fantasy romance genre. So I will be continuing with the series!
8. Claire Kann – Let's Talk About Love by Claire Kann
 I think the second book I read last year was this author's Let's Talk About Love. I adored that book and both the leads! I have my eyes on If It Makes You Happy, and hope Claire continues to bring out such amazing books! 🥺
9. Amanda Bouchet – A Promise of Fire (Kingmaker Chronicles, #1) by Amanda Bouchet
I was really, really impressed by Amanda's A Promise of Fire! I will definitely be continuing with this series ( I cannot wait to see what happens next!) and also, check out other books by this author!
10. Julie James – Something About You (FBI/US Attorney, #1) by Julie James
Julie's Something About You has got to be one of my favorite books last year. I fell in love with Jack, the male lead, and admired Cameron, the female lead! I am eager to continue with this series by her, and really, I am very excited to read the next book in this series! 🥺😍
And that's all for today! Until my next post, Take Care, and thank you for reading! 💖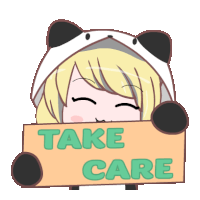 ---
Have You Read Any Of The Authors?
What Are Some Of Your New-To-Me Authors?
What Are Your Favorite Authors?
---