Meow everyone! 🐱
Welcome to another #5OnMyTBR meme post. If you don't know what #5OnMyTBR is – #5OnMyTBR is a bookish meme hosted by E. @ Local Bee Hunter's Nook. You can learn more about it here in the post announcing, which also includes the schedule for all of the March topics. It occurs every Monday where we post about five books on our TBR as per the theme.
The topic for this week's 5OnMyTBR is one that I am really excited about, and that is – Retellings!
Retellings, in my opinion, are a great way to read a version of our favorite fairy tales, mythologies, and folklores, the way we sometimes reimagine them. Some of these fairytales even give a more satisfying ending and a better version (sometimes) of the original fairy tales, mythologies, or folklores. I've always loved mythologies and folklores ever since I was a kid, so all these retellings just make my heart so happy!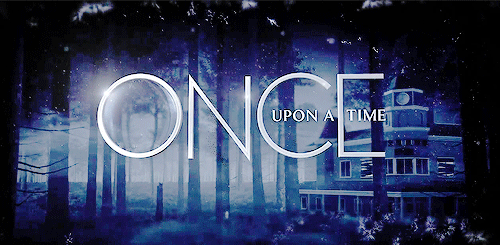 I always keep an eye on new retellings so there are literally too many of these books in my TBR and narrowing them down only to five was a tough one🥺. I might've missed many of the wonderful books but these below five plus three bonus books are all some of the books that came to my mind when I think of retellings in my TBR!
Now, without any further ado, here are some of the retelling books I have on my TBR!
1. Love in the Wild: A Tarzan Retelling by Emma Castle
First up we have Love in the Wild! I was so, so excited for this book to release last year! This is a Tarzan retelling and honestly, I've never heard of a Tarzan retelling so I am really interested to get to this! 😍😍 Plus the cover 🔥😍.
About The Book
---
Synopsis
---
A Sensual, Powerful, And Thought Provoking Tarzan Retelling
Eden Matthews stumbled upon the discovery of a lifetime while photographing wildlife deep in the heart of Africa…
A gorgeous god of a man living in the wilds of the African jungle among a family of gorillas…

When he saves her life she's compelled to uncover the man's tragic past and the fate which led him to grow up in the wild.

But Eden soon learns she can take man from the wild, but she can't take the wild out of the man…
When her savage savior soon shows her just want he wants of her…her sensual surrender, she finds she can't resist him teaching her how to love…in the wild.
2. Of Curses and Kisses (St. Rosetta's Academy, #1) by Sandhya Menon
This is a beauty and beast retelling. And uh, so this is an enemies-to-lovers romance 😛😂.
About The Book
---
Synopsis
---
The first novel in a series set at an elite international boarding school, that's a contemporary spin on Beauty and the Beast.
Will the princess save the beast?
For Princess Jaya Rao, nothing is more important than family. When the loathsome Emerson clan steps up their centuries-old feud to target Jaya's little sister, nothing will keep Jaya from exacting her revenge. Then Jaya finds out she'll be attending the same elite boarding school as Grey Emerson, and it feels like the opportunity of a lifetime. She knows what she must do: Make Grey fall in love with her and break his heart. But much to Jaya's annoyance, Grey's brooding demeanor and lupine blue eyes have drawn her in. There's simply no way she and her sworn enemy could find their fairy-tale ending…right?
His Lordship Grey Emerson is a misanthrope. Thanks to an ancient curse by a Rao matriarch, Grey knows he's doomed once he turns eighteen. Sequestered away in the mountains at St. Rosetta's International Academy, he's lived an isolated existence—until Jaya Rao bursts into his life, but he can't shake the feeling that she's hiding something. Something that might just have to do with the rose-shaped ruby pendant around her neck…
As the stars conspire to keep them apart, Jaya and Grey grapple with questions of love, loyalty, and whether it's possible to write your own happy ending.
3. A Spark of White Fire by Sangu Mandanna
This book is a Mahabharata retelling. There aren't a lot of Mahabharata retellings I see around so I am really looking forward to read this! 🥺
About The Book
---
Synopsis
---
In a universe of capricious gods, dark moons, and kingdoms built on the backs of spaceships, a cursed queen sends her infant daughter away, a jealous uncle steals the throne of Kali from his nephew, and an exiled prince vows to take his crown back.
Raised alone and far away from her home on Kali, Esmae longs to return to her family. When the King of Wychstar offers to gift the unbeatable, sentient warship Titania to a warrior that can win his competition, she sees her way home: she'll enter the competition, reveal her true identity to the world, and help her famous brother win back the crown of Kali.
It's a great plan. Until it falls apart.
Inspired by the Mahabharata and other ancient Indian stories, A Spark of White Fire is a lush, sweeping space opera about family, curses, and the endless battle between jealousy and love.
4. The Lightning Thief by Rick Riordan
This is a Greek mythology retelling as all of you might already know. This has been on my TBR for the longest, really. My friend had been pushing me to read this book back in high school but I still haven't got to this 😅.
About The Book
---
Synopsis
---
Percy Jackson is a good kid, but he can't seem to focus on his schoolwork or control his temper. And lately, being away at boarding school is only getting worse – Percy could have sworn his pre-algebra teacher turned into a monster and tried to kill him. When Percy's mom finds out, she knows it's time that he knew the truth about where he came from, and that he go to the one place he'll be safe. She sends Percy to Camp Half Blood, a summer camp for demigods (on Long Island), where he learns that the father he never knew is Poseidon, God of the Sea. Soon a mystery unfolds and together with his friends—one a satyr and the other the demigod daughter of Athena – Percy sets out on a quest across the United States to reach the gates of the Underworld (located in a recording studio in Hollywood) and prevent a catastrophic war between the gods.
5. Cinderella Is Dead by Kalynn Bayron
This is a Cinderella retelling. This book takes place 200 years after Cinderella! So it sounds like an extended version of the original Cinderella story 🤔.This had been my anticipated book release of the last year!
About The Book
---
Synopsis
---
It's 200 years after Cinderella found her prince, but the fairy tale is over. Teen girls are now required to appear at the Annual Ball, where the men of the kingdom select wives based on a girl's display of finery. If a suitable match is not found, the girls not chosen are never heard from again.
Sixteen-year-old Sophia would much rather marry Erin, her childhood best friend, than parade in front of suitors. At the ball, Sophia makes the desperate decision to flee, and finds herself hiding in Cinderella's mausoleum. There, she meets Constance, the last known descendant of Cinderella and her step sisters. Together they vow to bring down the king once and for all–and in the process, they learn that there's more to Cinderella's story than they ever knew . . .
This fresh take on a classic story will make readers question the tales they've been told, and root for girls to break down the constructs of the world around them.
Bonus Books!! :
6. Aru Shah and the End of Time by Roshani Chokshi
Another retelling of Mahabharata I want to try to get to this month as part of the Buzzword reading challenge. But only time will tell if I can get to it but I am really excited to read it! 🥺
About The Book
---
Synopsis
---
Twelve-year-old Aru Shah has a tendency to stretch the truth in order to fit in at school. While her classmates are jetting off to family vacations in exotic locales, she'll be spending her autumn break at home, in the Museum of Ancient Indian Art and Culture, waiting for her mom to return from her latest archeological trip. Is it any wonder that Aru makes up stories about being royalty, traveling to Paris, and having a chauffeur?
One day, three schoolmates show up at Aru's doorstep to catch her in a lie. They don't believe her claim that the museum's Lamp of Bharata is cursed, and they dare Aru to prove it. Just a quick light, Aru thinks. Then she can get herself out of this mess and never ever fib again.

But lighting the lamp has dire consequences. She unwittingly frees the Sleeper, an ancient demon whose duty it is to awaken the God of Destruction. Her classmates and beloved mother are frozen in time, and it's up to Aru to save them.
The only way to stop the demon is to find the reincarnations of the five legendary Pandava brothers, protagonists of the Hindu epic poem, the Mahabharata, and journey through the Kingdom of Death. But how is one girl in Spider-Man pajamas supposed to do all that?
7. The Winter Duke by Claire Eliza Bartlett
This queer romance book has two retellings — Anastasia and Sleeping Beauty! I am not really familiar with Anastasia but I love sleeping beauty! This books sounds so 😍😍😍😍!
About The Book
---
Synopsis
---
An enchanted tale of intrigue where a duke's daughter is the only survivor of a magical curse.
When Ekata's brother is finally named heir, there will be nothing to keep her at home in Kylma Above with her murderous family. Not her books or science experiments, not her family's icy castle atop a frozen lake, not even the tantalizingly close Kylma Below, a mesmerizing underwater kingdom that provides her family with magic. But just as escape is within reach, her parents and twelve siblings fall under a strange sleeping sickness.

In the space of a single night, Ekata inherits the title of duke, her brother's warrior bride, and ever-encroaching challengers from without—and within—her own ministry. Nothing has prepared Ekata for diplomacy, for war, for love…or for a crown she has never wanted. If Kylma Above is to survive, Ekata must seize her family's power. And if Ekata is to survive, she must quickly decide how she will wield it.
Part Sleeping Beauty, part Anastasia, with a thrilling political mystery, The Winter Duke is a spellbinding story about choosing what's right in the face of danger.
8. These Violent Delights (These Violent Delights, #1) by Chloe Gong
 I had plans to read this book last month but I will have to push this a little farther 😅. This is a Romeo and Juliet retelling.
About The Book
---
Synopsis
---
The year is 1926, and Shanghai hums to the tune of debauchery.
A blood feud between two gangs runs the streets red, leaving the city helpless in the grip of chaos. At the heart of it all is eighteen-year-old Juliette Cai, a former flapper who has returned to assume her role as the proud heir of the Scarlet Gang—a network of criminals far above the law. Their only rivals in power are the White Flowers, who have fought the Scarlets for generations. And behind every move is their heir, Roma Montagov, Juliette's first love…and first betrayal.

But when gangsters on both sides show signs of instability culminating in clawing their own throats out, the people start to whisper. Of a contagion, a madness. Of a monster in the shadows. As the deaths stack up, Juliette and Roma must set their guns—and grudges—aside and work together, for if they can't stop this mayhem, then there will be no city left for either to rule.
Perfect for fans of The Last Magician and Descendant of the Crane, this heart-stopping debut is an imaginative Romeo and Juliet retelling set in 1920s Shanghai, with rival gangs and a monster in the depths of the Huangpu River.
Also, as we are still on the topic of retellings, the author that mostly comes to mind is Katee Robert. She has a great collection of *ahem* smutty 🔥 retellings that I want to read! 😍😍😍 I am not mentioning any of her books here because I would then have to mention all of her books in the Wicked Villain series and this list is already long as is 😅. But yeah, I am REALLY excited to devour all her backlist titles ASAP!
And that's all for today! Thank you so, so much for reading! And Until my next post, take care! 💖
---
What Are Your Favorite Retellings?
What Are Your Favorite Fairytales, Mythologies and Folklores?
---