Meow everyone! 😸
I hope everyone of you beautiful people are doing good! 🥺💖I don't know how to start this without being rambly 🙈😂.
Okay, first of all, I apologize for being missing for so long! 😞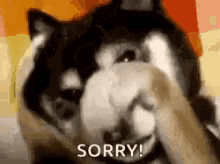 I know it's been a long time *gulps* since I posted anything here. So, I wanted to make this tiny update on what I have been doing and where the hell I've been! 👀 Since, at the last moment, I got to know that my uni has decided to finally wrap up the first semester for the academic year 2020-2021, I was suddenly burdened with few last-minute things I had to do.
First, I had a small project presentation I had to work on, which I thought won't take me more than a week, but then I got burdened by additional work 😭. But now, I am semi-free from project work…semi because I do have some stuff that'll be going on in the background until my final semester this year. As I am typing up this blog post, I have exams going on, followed by more exams until probably the end of April. I was supposed to graduate earlier this year (like somewhere around this or the next months) but because of the pandemic all of my semester kind of got shifted. So, now I guess now it'll probably happen at the end of the year at late 🤔. 
That being said what will be happening to the blog is that — since starting next week I will be having final exams back to back for my second last semester, and as much as I'd love to pass out soon, I am not really prepped for my exams 😂😅 (I am cramming everything at the last moment 😛). So I'll be scheduling some posts before starting my exams, and that would mean I'll be posting once a week or at most twice 🤔. April will definitely be hectic for me regarding exams 😣.
I miss blogging a lot to be honest but I think this — limiting my post once or twice a week — will be important to balance out both my uni and blogging and reading. This month I was terrible at blogging because I wasn't ready to get swamped by so much uni workload and exams at the last moment.
Speaking of reading, I had been in a reading slump most of last month and it sucked 😭 I had so many books planned out that I want to read but just haven't gotten to it 😞. But… the good news is, I am back at reading and currently I am enjoying Get a Life, Chloe Brown! 😍😍 
Also! Earlier last month I made 100 blog and bookish friends…while is reallyyyy unbelievable!!!! 😱😱😱😱😱😱 Thank you so, so much to everyone for supporting me! To be honest, I didn't even imagine I'd reach this milestone any time soon.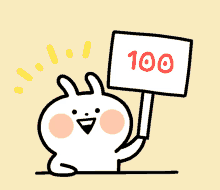 As a blogger, I know I have a lot of scope for improvement and really, I want to keep improving! I want to do many discussion posts, and of course, post lots and lots of reviews, and give out lots of recommendations that I hope someone will enjoy. 
I know I missed a lot of everyone's amazing blog posts this month, and to be honest, I miss interacting with everyone in this blogging community and reading posts. Even though I won't blog every day of the week, I still hope to read all of you guys' amazing content, which never fails to motivate and inspire me every day! 
All in all, thank you so much, everyone. You all are really wonderful and so are your blogs. Really, each one of you writes such amazing posts that it inspires me 🥺. I am out of words at how kind this book blogging community and you all have been, really. The support you give out to an amateur newbie blogger is astonishing and I am very grateful to all of it, and to you all! 
Again, sorry you guys, I promise to check everyone's awesome posts soon🥺💖. And that's all for this update! Until my next post, Take Care! 💖
Lots of love💖, cookies 🍪, and chocolates🍫.
Appy (AKA Kitten).