Meow everyone! 😸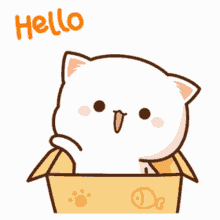 After a long time welcome to another Top 10 Tuesday meme post. If you don't know about Top 10 Tuesday, Top Ten Tuesday is a weekly meme that was created by The Broke and the Bookish in June of 2010 and was moved to That Artsy Reader Girl over at That Artsy Reader Girl – A Book Blog in January of 2018. It was born out of a love of lists, a love of books, and a desire to bring bookish friends together. You can find the list of topics for this month and past months Here

The topic for this week is – Books With Numbers In the Title
While looking at my Goodreads shelf, I honestly thought I had few books with numbers in title that I was enthusiastic to read. But, boy, was I wrong!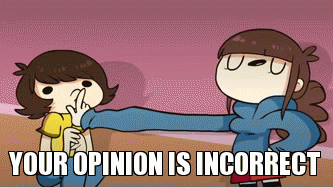 This was my Goodreads TBR shelf to me 😂
I have more than ten books I want to get to that have numbers in the title. But the first two books that flashed 💡 through my brain 🧠 when I saw the theme for this week were 'Fahrenheit 451' and 'And Then There Were None'. This is the second time that 'And There Were None' has been featured in the meme and really I should just read it immediately but my procrastinating brain just can't seem to agree with me!
But anyway, without any further ado, here are some books with numbers in the title that I want to read!
1) Fahrenheit 451 by Ray Bradbury
I was honestly afraid of reading this classic book for some reason. But ever since I watched a TedTalk video (This one!) explaining the plot of this book, I have wanted to read this book! I cannot imagine a world without books…I would go insane 😂 Books have been my escape and without them, I don't know what the world will be. So yeah, I will be reading this one.
---
Synopsis
---
Sixty years after its original publication, Ray Bradbury's internationally acclaimed novel Fahrenheit 451 stands as a classic of world literature set in a bleak, dystopian future. Today its message has grown more relevant than ever before.
Guy Montag is a fireman. His job is to destroy the most illegal of commodities, the printed book, along with the houses in which they are hidden. Montag never questions the destruction and ruin his actions produce, returning each day to his bland life and wife, Mildred, who spends all day with her television "family." But when he meets an eccentric young neighbor, Clarisse, who introduces him to a past where people didn't live in fear and to a present where one sees the world through the ideas in books instead of the mindless chatter of television, Montag begins to question everything he has ever known. 
2) And Then There Were None by Agatha Christie
I hope 'None' is considered as a number 😂🙈 I literally had picked this book up last year to read in October but just put it down. Maybe it's because I am a bit intimidated by everyone raving Agatha Christie so much that I keep putting it down 🤔. But either way, I am reading one of Agatha Christie's books this month so I plan to get to this one ASAP!
---
Synopsis
---
First, there were ten—a curious assortment of strangers summoned as weekend guests to a little private island off the coast of Devon. Their host, an eccentric millionaire unknown to all of them, is nowhere to be found. All that the guests have in common is a wicked past they're unwilling to reveal—and a secret that will seal their fate. For each has been marked for murder. A famous nursery rhyme is framed and hung in every room of the mansion:
"Ten little boys went out to dine; One choked his little self and then there were nine. Nine little boys sat up very late; One overslept himself and then there were eight. Eight little boys traveling in Devon; One said he'd stay there then there were seven. Seven little boys chopping up sticks; One chopped himself in half and then there were six. Six little boys playing with a hive; A bumblebee stung one and then there were five. Five little boys going in for law; One got in Chancery and then there were four. Four little boys going out to sea; A red herring swallowed one and then there were three. Three little boys walking in the zoo; A big bear hugged one and then there were two. Two little boys sitting in the sun; One got frizzled up and then there was one. One little boy left all alone; He went out and hanged himself and then there were none."
When they realize that murders are occurring as described in the rhyme, terror mounts. One by one they fall prey. Before the weekend is out, there will be none. Who has choreographed this dastardly scheme? And who will be left to tell the tale? Only the dead are above suspicion.
3) The Seven Husbands of Evelyn Hugo by Taylor Jenkins Reid
I feel like everyone has already read this book except me 🥺. I am a bit conflicted if I would like this one since I've heard this is historical fiction? (Correct me if I am wrong!) But I do want to like this one like everyone else has and am just a tad bit afraid I won't. But I hope I do pick it up soon 😅.
---
Synopsis
---
Aging and reclusive Hollywood movie icon Evelyn Hugo is finally ready to tell the truth about her glamorous and scandalous life. But when she chooses unknown magazine reporter Monique Grant for the job, no one is more astounded than Monique herself. Why her? Why now?
Monique is not exactly on top of the world. Her husband has left her, and her professional life is going nowhere. Regardless of why Evelyn has selected her to write her biography, Monique is determined to use this opportunity to jumpstart her career.
Summoned to Evelyn's luxurious apartment, Monique listens in fascination as the actress tells her story. From making her way to Los Angeles in the 1950s to her decision to leave show business in the '80s, and, of course, the seven husbands along the way, Evelyn unspools a tale of ruthless ambition, unexpected friendship, and a great forbidden love. Monique begins to feel a very real connection to the legendary star, but as Evelyn's story near its conclusion, it becomes clear that her life intersects with Monique's own in tragic and irreversible ways.
4) Thirteen Reasons Why by Jay Asher
Well, a lot of my friends have already watched the web series for this one, and every time they ask me whether I have watched it, I end up telling them I am waiting to read the book and then watch the series. And ugh! I have yet to start this! This is again one of the books that I keep picking up but then keep it aside😦.
---
Synopsis
---
You can't stop the future. You can't rewind the past. The only way to learn the secret . . . is to press play.
Clay Jensen returns home from school to find a strange package with his name on it lying on his porch. Inside he discovers several cassette tapes recorded by Hannah Baker–his classmate and crush–who committed suicide two weeks earlier. Hannah's voice tells him that there are thirteen reasons why she decided to end her life. Clay is one of them. If he listens, he'll find out why.
Clay spends the night crisscrossing his town with Hannah as his guide. He becomes a firsthand witness to Hannah's pain, and as he follows Hannah's recorded words throughout his town, what he discovers changes his life forever.
5) One of Us Is Lying by Karen M. McManus
This is not exactly a must-read-IMMEDIATELY book for me but still, I feel like I will love this one and hope to get to it soon! Also, I have heard this one is going to become a web series or a movie? Honestly, I can't keep up with series and movie releases 😂 so I won't know if the series is already out. But either way, I want to read this one before I watch the series…or movie whichever is coming out or is out! 😛
---
Synopsis
---
One of Us Is Lying is the story of what happens when five strangers walk into detention and only four walk out alive. Everyone is a suspect, and everyone has something to hide.
On Monday afternoon, five students at Bayview High walk into detention.
Bronwyn, the brain, is Yale-bound and never breaks a rule.
Addy, the beauty, is the picture-perfect homecoming princess.
Nate, the criminal, is already on probation for dealing.
Cooper, the athlete, is the all-star baseball pitcher.
And Simon, the outcast, is the creator of Bayview High's notorious gossip app.
Only, Simon never makes it out of that classroom. Before the end of detention, Simon's dead. And according to investigators, his death wasn't an accident. On Monday, he died. But on Tuesday, he'd planned to post juicy reveals about all four of his high-profile classmates, which makes all four of them suspects in his murder. Or are they the perfect patsies for a killer who's still on the loose? Everyone has secrets, right? What really matters is how far you would go to protect them.
6) Five Feet Apart by Rachael Lippincott
Honestly, I have no idea what this book is about 😅 All I know is that this has major Fault in Our Stars vibes and I loved FIOS, so I am kind of crossing my fingers and hoping I'll love this one too. This is another book to movie adaptation I want to read before I watch the movie 😛.
---
Synopsis
---
In this moving story two teens fall in love with just one minor complication—they can't get within five feet of each other without risking their lives.
Can you love someone you can never touch?
Stella Grant likes to be in control—even though her totally out of control lungs have sent her in and out of the hospital most of her life. At this point, what Stella needs to control most is keeping herself away from anyone or anything that might pass along an infection and jeopardize the possibility of a lung transplant. Six feet apart. No exceptions.
The only thing Will Newman wants to be in control of is getting out of this hospital. He couldn't care less about his treatments, or a fancy new clinical drug trial. Soon, he'll turn eighteen and then he'll be able to unplug all these machines and actually go see the world, not just its hospitals.
Will's exactly what Stella needs to stay away from. If he so much as breathes on Stella she could lose her spot on the transplant list. Either one of them could die. The only way to stay alive is to stay apart. But suddenly six feet doesn't feel like safety. It feels like punishment.
What if they could steal back just a little bit of the space their broken lungs have stolen from them? Would five feet apart really be so dangerous if it stops their hearts from breaking too?
7) 10 Blind Dates by Ashley Elston
When I first came across this book, I fell in love with the title of the book! I love the concept of blind date in books so this one was a definite read for me. I plan to pick this book on December 🥺😍 and hopefully I'll end love up loving it!
---
Synopsis
---
Sophie wants one thing for Christmas-a little freedom from her overprotective parents. So when they decide to spend Christmas in South Louisiana with her very pregnant older sister, Sophie is looking forward to some much needed private (read: make-out) time with her long-term boyfriend, Griffin. Except it turns out that Griffin wants a little freedom from their relationship. Cue devastation.
Heartbroken, Sophie flees to her grandparents' house, where the rest of her boisterous extended family is gathered for the holiday. That's when her nonna devises a (not so) brilliant plan: Over the next ten days, Sophie will be set up on ten different blind dates by different family members. Like her sweet cousin Sara, who sets her up with a hot guy at an exclusive underground party. Or her crazy aunt Patrice, who signs Sophie up for a lead role in a living nativity. With a boy who barely reaches her shoulder. And a screaming baby.
When Griffin turns up unexpectedly and begs for a second chance, Sophie feels more confused than ever. Because maybe, just maybe, she's started to have feelings for someone else . . . Someone who is definitely not available.
This is going to be the worst Christmas break ever… or is it?
I love the classic Whodunit mysteries and the synopsis of this one is exactly what I want to read. Plus the isolation setting just adds up to the vibe I am always up for in a book! I really hope I end up loving this one 🥺
---
Synopsis
---
It was supposed to be the weekend of their lives—an exclusive house party on Henry Island. Best friends Meg and Minnie are looking forward to two days of boys, booze, and fun-filled luxury. But what starts out as fun turns twisted after the discovery of a DVD with a sinister message: Vengeance is mine. And things only get worse from there.
With a storm raging outside, the teens are cut off from the outside world . . . so when a mysterious killer begins picking them off one by one, there's no escape. As the deaths become more violent and the teens turn on one another, can Meg find the killer before more people die? Or is the killer closer to her than she could ever imagine?
9) A Thousand Boy Kisses by Tillie Cole
The hype around this book in the romance book community has grabbed my attention. All I know about this is that this is supposed to be an emotional romance book and that's all 😂🙈. I just want to hop on to this hype train and finally read this book.
---
Synopsis
---
One kiss lasts a moment. But a thousand kisses can last a lifetime. One boy. One girl. A bond that is forged in an instant and cherished for a decade. A bond that neither time nor distance can break. A bond that will last forever. Or so they believe.
When seventeen-year-old Rune Kristiansen returns from his native Norway to the sleepy town of Blossom Grove, Georgia, where he befriended Poppy Litchfield as a child, he has just one thing on his mind. Why did the girl who was one half of his soul, who promised to wait faithfully for his return, cut him off without a word of explanation? Rune's heart was broken two years ago when Poppy fell silent. When he discovers the truth, he finds that the greatest heartache is yet to come.
A stand-alone young adult tearjerker romance, recommended for ages fourteen and up.
10) The 7½ Deaths of Evelyn Hardcastle by Stuart Turton
Another hyped book that I have yet to read. All I know about this one is someone ends up living 7 lives (?) and they have to find a killer. And that's all I needed to convince myself to try picking this up!
---
Synopsis
---
"Agatha Christie meets Groundhog Day . . . quite unlike anything I've ever read, and altogether triumphant." – A. J. Finn, #1 New York Times-bestselling author of The Woman in the Window
Aiden Bishop knows the rules. Evelyn Hardcastle will die every day until he can identify her killer and break the cycle. But every time the day begins again, Aiden wakes up in the body of a different guest at Blackheath Manor. And some of his hosts are more helpful than others. With a locked room mystery that Agatha Christie would envy, Stuart Turton unfurls a breakneck novel of intrigue and suspense
For fans of Claire North, and Kate Atkinson, The 7½ Deaths of Evelyn Hardcastle is a breathlessly addictive mystery that follows one man's race against time to find a killer, with an astonishing time-turning twist that means nothing and no one are quite what they seem.
This inventive debut twists together a thriller of such unexpected creativity it will leave readers guessing until the very last page.
*decks trying to not get hit by tomatoes* It's been SOOO long since I participated in this meme or posted on my blog! I had to take an unexpected hiatus from blogging altogether because of some personal issues. I am so sorry that I haven't been active on here🥺👉🏼👈🏼. I missed blogging and interacting with you all so much! 😭 I can't be 100% sure I'll be back for good but I am hopefully that I can continue blogging with an attainable goal of one post per week. But I am back reading everyone's fabulous blogs around the blogsphere though! I can't wait to read everyone's blog posts 😍!
Annnddddd that's all for today! Until my next post, Take Care, and thank you for reading! 💖
---
Have You Read Any Of The Above Book?
What Are Your Favorite Books That Have Number In The Title?

What Are Your Book Recommendations That Have Number In Title?
---